At Wood N' Fire, they take all the necessary time to make our bread from scratch, using only premium and fresh ingredients. They produce our sourdough in-house from pure water and rye flour, which need 3 days to be ready. They use that same sourdough for making our bread, letting time to do its work in order for the dough to rise and develop its unique taste, aroma, flavour, texture and crust. Everything Wood N' Fire crafts is done by hand, by passionate artisans. Wood N' Fire is a combination of our heritage with creativity in a contemporary world.
Wood N' Fire products contain natural, familiar and simple ingredients that are easy to recognize, understand and pronounce. Absolutely no artificial ingredients or synthetic chemicals are used in our doughs and products. Everything is fresh, daily prepared that is why our displayed snacks are not kept under some heat lights either.
They are a stone oven bakery and use a wood-fired stone oven to give a unique flavour and crust to their baked goods.
Wood N' Fire has a wide and unique range of handcrafted products, bread of course but also quiches, pastries, pizza, peinirli, snacks, sandwiches, cakes, biscuits, pretzel and buns.
Company Information
Number of Employees
1-50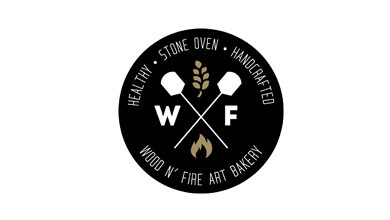 Address & Contacts
Street Address
Vyzantiou 40-42 , Strovolos , Nicosia 2064 , Cyprus
Contact
Working Hours
now
Normal Opening Hours
Mon:

07:00-21:00

Tue:

07:00-21:00

Wed:

07:00-21:00

Thu:

07:00-21:00

Fri:

07:00-21:00

Sat:

07:00-21:00

Sun:

08:00-18:00