Pirillos Bakery started operating in 1930. It all started from the grandfather house where he was baking bread at home and selling it in his neighborhood in Kiti. In the 1970s, the company started delivering bread in Larnaka with a small car to sell to the public.
After couple of years they opened on first factory in Kiti, Larnaka where clients could buy products they needed. Around 1998 the company opened it's first department store in Kiti. The business started to expand to confectionery products.
The company with its new innovation in catering, offers a new proposition for each of your event such as weddings, christianings and birthday parties. Pirillos Bakery experienced chefs will amaze you with unique recipes in a wide variety of Cyprus, Mediterranean and International flavors. The professionalism and expertise of their people ensures flawless and flexible response to your needs. Each event, which has the signature of Pirillos, offers its own color of success with really affordable prices.
Today Pirillos Bakery has 8 stores in the Larnaka area; in Kiti, Meneou, Kamares, Aradipou, Agious Anargirous, two stores in Larnaka and in Oroklini. They believe in tradition and family because that's how it all started.
Company Information
Number of Employees
1-50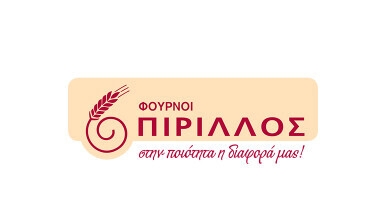 Address & Contacts
Street Address
Leoforos Tersefanou 30 , Larnaca 7550 , Cyprus
Contact
Working Hours
now
Normal Opening Hours
Mon:

06:00-22:00

Tue:

06:00-22:00

Wed:

06:00-22:00

Thu:

06:00-22:00

Fri:

06:00-22:00

Sat:

06:00-22:00

Sun:

06:00-22:00