In 1958 Mr. Charalambides opened his first supermarket, which soon became the largest in Cyprus with a reputation of stocking the finest and widest selection of local and imported foods.

In 1996 Charalambides Hypermarket was opened. With the customer in mind the new 5000 Sqm premises, with ample parking for over a thousand cars, was designed to make shopping faster and easier. Each year the shelves are stocked with more and more new and well-known product lines from different countries to give you more choice. In 2002 Charalambides Hypermarket changes name to ALPHAMEGA Hypermarket.

At ALPHAMEGA Hypermarket customer satisfaction is of the highest importance. From the daily hygiene inspections to the customer service desk to the ever-present floor manager, we take pride in making your shopping experience better.

At ALPHAMEGA Hypermarket we try our best to make your shopping experience as pleasurable and fulfilling as we possibly can. Our wide variety of products have been chosen to cover all your needs and are carefully displayed making the product sections easy and logical to navigate. We are here to help, so if you need advice or can?t find a product, just ask and we will be happy to help you in any way we can.
Company Information
Year of Establishment
1958
Directors
Charalambides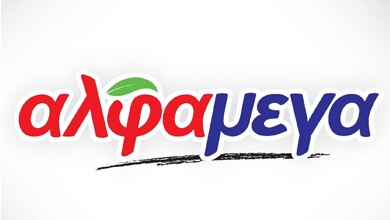 Address & Contacts
Street Address
Contact
Shakallis Vasiliou
+357 22 793 700
+357 22 354 290
Working Hours
now
Normal Opening Hours
Mon:

07:00-21:00

Tue:

07:00-21:00

Wed:

07:00-21:00

Thu:

07:00-21:00

Fri:

07:00-21:00

Sat:

07:00-21:00

Sun:

09:00-21:00